As one of the most important parts of your vehicle, the brakes need to be well taken care of. If you suspect there may be a problem with your brakes, it needs to be addressed as soon as possible so that you can stay safe on the road.

At Rountree Lincoln, we offer all the brake repair services you may need. Drivers in the areas of Shreveport, Bossier City, and Stonewall should read ahead to learn more about spotting problems with your brakes and how we can get them fixed for you in our service center!
Signs that You Need a Brake Repair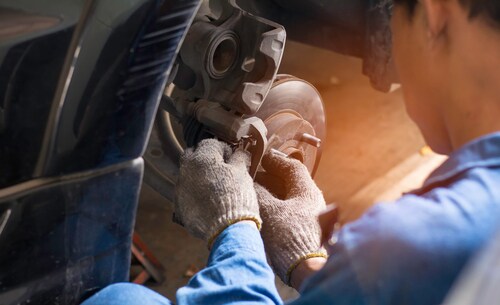 Thankfully, there are many different ways to spot problems with your brakes. Some of the most common signs that you need to watch out for in terms of faulty brakes are as follows:

Strange noises when you brake including grinding, squeaking, or squealing
Vibrations in the brake pedal, steering wheel, or the vehicle body when you brake
Mushy pedal syndrome or the need to press extra hard on the brake pedal
Vehicle is veering to one side without you turning the steering wheel
If one or more of these symptoms sound familiar, you'll want to have your brakes looked at by professional as soon as possible.
Our Helpful Brake Repair Services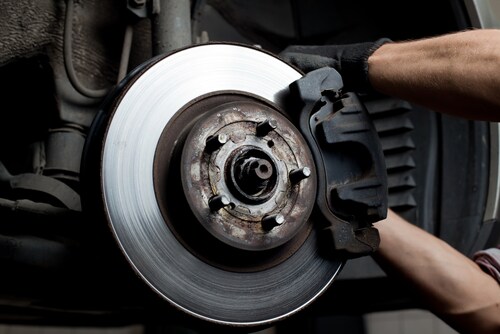 When you suspect that your brakes aren't working correctly, bring your vehicle to our service center at Rountree Lincoln. Our expertly trained team of service technicians can diagnose brake problems quickly and get things back to normal in an efficient manner.

Whether you need new brake pads, have a warped brake caliper, or have a bigger problem going on, you can count on our service team to help you out.
Schedule Your Service Appointment!
We at Rountree Lincoln are here to help when you're experiencing a problem with your brakes. No matter how big or small your service needs, you can count on us to right the wrongs and get you back on the road in no time.
Drivers in the areas of Shreveport, Bossier City, and Stonewall can schedule a brake repair by giving us a call at our service center today!